Long-lasting protection and enhanced appearance for your signs
When it comes to making your signage stand out, AkzoNobel Sign Finishes is the clear choice. Since its entrance into the signage market in the 1950s, we have been innovating and improving the performance capabilities of our products that sign manufacturers rely on.
Whether it's making your signage look visually appealing or adding the perfect finishing touch, AkzoNobel Sign Finishes is positioned to be your single point of contact for your projects. We offer the right advice and are well equipped to provide the resources needed to maintain color consistency around the globe.
Lasting protection for your signage
AkzoNobel Sign Finishes coatings are formulated specially to meet the quality, application and color demands of the signage market. Our coatings offer superior performance and protection for both indoor and outdoor sign materials such as vinyl, acrylic, wood and metal. With fast drying times and an extensive range of solid and metallic colors available, Sign Finishes coatings allow for fast application, particularly on multi-colored signages.
Our coatings display strong adhesion properties as well as ultra-high environmental resistance, so you can be assured of the longevity of your signage.
We are committed to delivering quality color solutions to our valued customers. Our advanced digital color matching tools will help you quickly and accurately identify the right color up to three times faster than traditional methods.


Dedicated technical support

Whether you're searching for the best coating or trying to get the right-first-time color match for your signage, our dedicated experts are able to offer solutions that best meet your specific business requirements.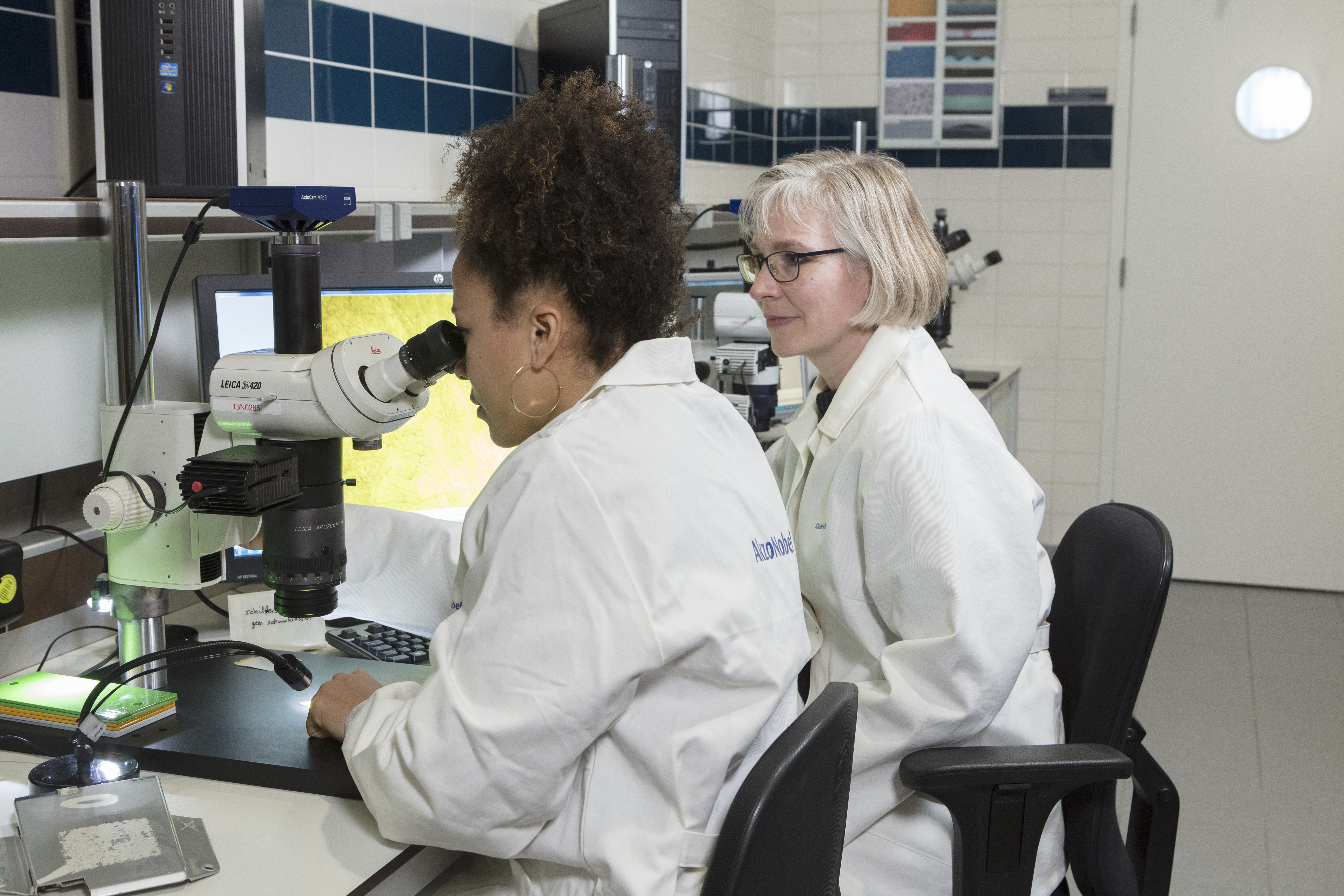 Why AkzoNobel Sign Finishes?
We pride ourselves in providing solutions that deliver the best protective shield and vibrant colors for your signs.
Combining many years of global experience with local industry expertise, we are committed in helping our sign manufacturers deliver top-quality finished signs. Our industry-leading digital color techniques and technologies are also designed to meet the increased need for greater accuracy and efficiency in color matching. We work closely with our customers to maximize opportunities and overcome business challenges, and we've serviced an expansive list of market verticals including corporate rebranding, building facades, retail and medical signage, kiosks, charging terminals, and even amusements.
Get in touch with us
Looking for more details and want to know how Sign Finishes can help? Fill the form below and we will get in touch with you as soon as we can!
---
About AkzoNobel
We've been pioneering a world of possibilities to bring surfaces to life for well over 200 years. As experts in making coatings, there's a good chance you're only ever a few meters away from one of our products. Our world class portfolio of brands – including Dulux, International, Sikkens and Interpon – is trusted by customers around the globe. We're active in more than 150 countries and have set our sights on becoming the global industry leader. It's what you'd expect from the most sustainable paints company, which has been inventing the future for more than two centuries.
For more information, please visit www.akzonobel.com.
Fetching the data, please wait...